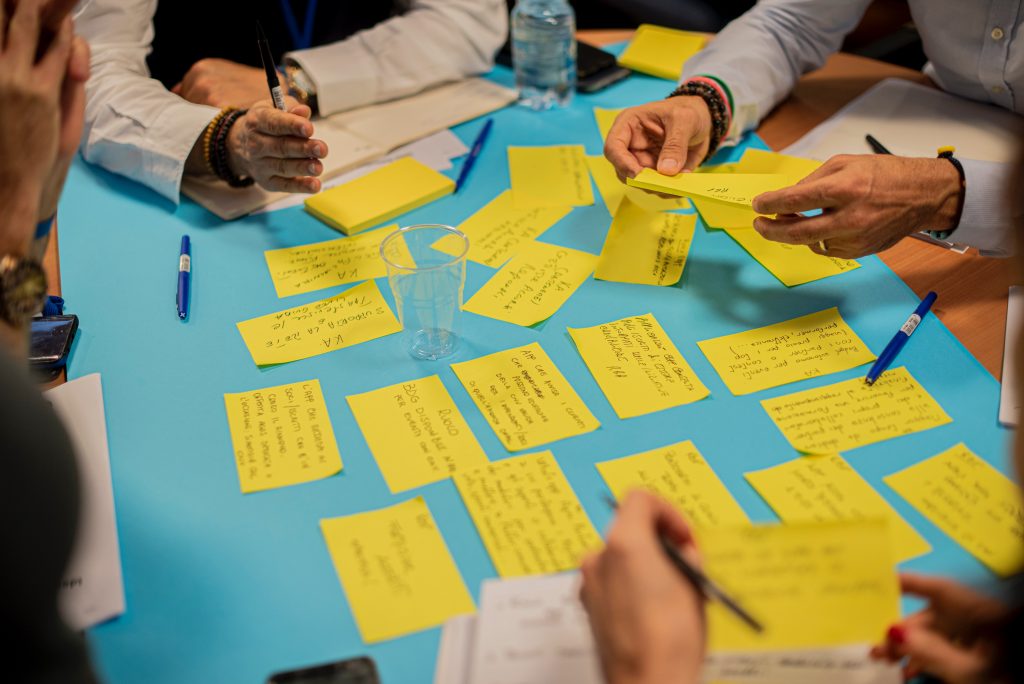 Revenue and Benefits systems are one of the key digital systems for all local authorities, processing payments to and from local businesses, council tax payers and hundreds of low income households on a weekly basis. They hold key customer data and, as such, are a linchpin in delivering councils' digital transformation strategies and should link seamlessly into other key council systems.
You would expect that transformation of these systems would be at the forefront of every council's mind. And they are, but because there are limited options (3 main suppliers in the market), there is a level of dissatisfaction with the market and transformation is considered to be costly and risky. Only 2 LAs in the country have their own in house Revs and Bens systems and Sedgemoor are one such council.
In 2020 the discovery phase of our project – funded by the Local Digital fund and involving Teignbridge, Exeter, East Devon, Strata, Basildon, Brentwood and Sedgemoor councils – illustrated some of the frustrations and challenges that could be addressed by an open source revenue and benefits solution.
21 local authorities gave us their feedback and identified key concerns with the current offers, whilst accepting that they met the statutory requirements and ultimately customers were paid their benefits. Those concerns were:
An out of touch user experience
Systems performance with workarounds the norm. Partners estimated an average of between 6-15% of revenues and benefits staff time is spent doing manual workaround
Spiralling costs with the average system costing £138k per year (collectively £42.6million)
A desire for a more modular and flexible approach with greater levels of integration
A need for a new service model
To quote one manager:
It was fit for purpose 10 years ago but now it feels like sticking plaster after sticking plaster
However whilst councils recognised there was a need for change, and the project demonstrated an open source solution was technically possible, it also identified significant concerns around migration, risk, governance and ongoing maintenance of a new open source system. Councils wanted visible examples to build confidence and demonstrate it was not an insurmountable task.
Then COVID hit and Revenue and Benefits teams were faced with a new set of challenges. In addition to the day job, new schemes were launched to help struggling businesses and vulnerable customers. 7 business grant schemes, test and trace support payments and council tax hardship payments needed to be administered and paid to customers as quickly as possible.
In order to meet these challenges, some councils found that they could not configure their existing revenue and benefits systems to respond quickly to their needs and there were delays with suppliers developing their own solutions (at a cost). Some councils utilised other platforms to develop customer forms and automate processing, notifying customers of updates on their claims and processing payments. This was achieved by downloading data from the Revenue and Benefits systems and developing forms and processes to cross reference with this data rather than using the systems themselves, or purchasing third party add-ons to the system.
Now, in December 2021, we are commencing the alpha phase of the project and, despite COVID, a lot has happened in the intervening 12 months. Leeds City Council have joined the alpha, and Sedgemoor have invested in rebuilding their revenue and benefits system and are currently undertaking user acceptance testing for their first module, business rates. The new system is:
being rebuilt so it could be published as open source code
componentised and cloud native
has layers for data, business logic, interfaces and user interface
has APIs for every feature of each layer
has APIs to connect to enterprise platforms including identity management, records and document management, workflow and payments
multi tenanted for immediate core functionality updates
separates core functionality from localised policies
enables each council to configure their use of the system to suit their needs, and local environment
Reflecting back on the findings of the discovery project the purpose of the alpha is to demonstrate that migration is possible and provide evidence of the level of risk associated with this by:
Testing Migration and Interoperability. To prove that data can be transformed and loaded into the Sedgemoor system, and to connect the system to local enterprise components e.g. CRM, Payments, Document Management, Workflow.
Proposing governance, support and sustainability. To set up and test a community of practitioners and a community of developers. To give assurance that the system will continue to be developed and enhanced. To build value-added services such as training and support. To test options for a funding model.
Improving customer and staff experience. Demonstrating that the digital and interoperable features of the SDC system can lead to a better and more joined up experience.
If successful the financial, digital and customer benefits could be significant. If you'd like to know more and keep in touch about our work, please register your interest!